Julie
Froggatt-Bailey
---
Acorn House is a private podiatry clinic based in Davenport, Stockport. We pride ourselves in providing high-quality podiatry, chiropody, biomechanics, and musculo-skeletal services.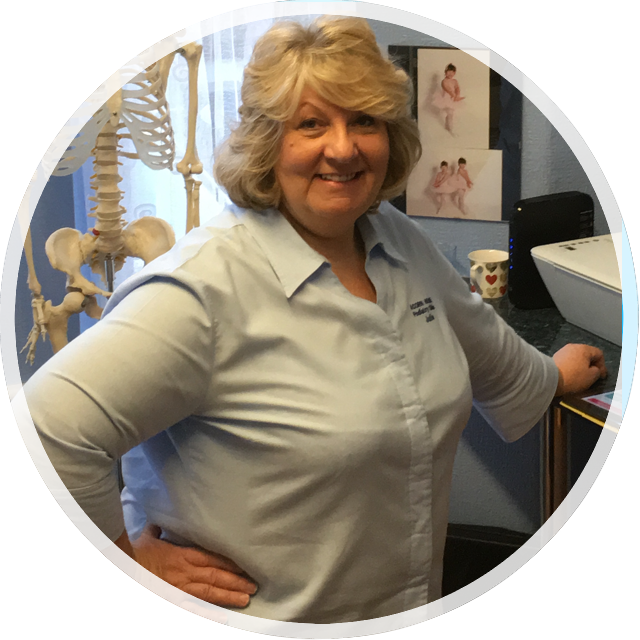 About
---
Established in 1999 by Julie Froggatt-Bailey, Acorn House is a successful long-standing podiatry clinic specialising in biomechanics and high-risk foot problems.
Since its inception, Julie has fostered close ties with numerous GPs, Physiotherapists, and Osteopaths in order to strengthen the overall quality of care of the lower limbs in the local area.
Ever passionate for maintaining the highest standards, Julie has further graduated with a MSc in Sports Injury & Therapy.
Julie continues professional development by attending courses and conferences as well as attending multidisciplinary meetings with doctors, orthopaedic, diabetes, rheumatology, and radiology consultants.
Testimonials
---
I have known Julie in a professional capacity for approximately 20 years. In that time I have referred her countless patients both within the NHS and privately. I have yet to receive a single complaint regarding her standard of care and have only had positive feedback. I find Julie approachable, empathetic and extremely professional, constantly keeping up-to-date with new ideas and treatments in podiatry.
Julie is a fantastic podiatrist who has seen me through 3 marathons, 2 half marathons and countless 10k's. Julie has given me guidance and support providing me with the highest quality customised orthotics to allow me to push my body further than would have been possible. The knowledge this lady has is amazing, can't recommend her high enough.
Julie was recommended to me by my GP because she had a lot of experience and knowledge of sports injuries. She got to the underlying cause of my foot pain, found a solution and ensured that I knew how to prevent reoccurrence. I'd highly recommend her.
My son has attended Julie's podiatry clinic for two years. Julie is caring and professional in her approach. I feel assured my son has received treatment which meets his needs and we have certainly seen improvements.
After meeting Julie and getting tailor made orthotics my Achilles pain stopped. My running speed and distance increased. Amazing results if you are a runner like myself.